1055
Yass New South Wales BY NIGHT!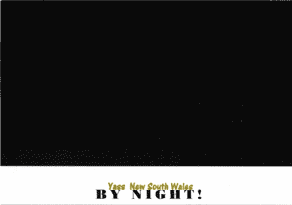 14,4 cm x 10,0 cm
© I.Schutt, Murray Views, AUS-Gympie (GEN S 503) / "Australian Collection"/ ~2000er/s
Anmerkung / Remark: Der Städtename ist nachträglich eingedruckt. / The town name is printed-in later.
Ähnliches Aussehen / Similar design:
siehe Übersicht / see overview
Weitere Karten des Verlags / Further cards from that publisher:
siehe Übersicht "Murray Views" / see overview "Murray Views"