Verteilung nach Sprachen / Breakdown by Language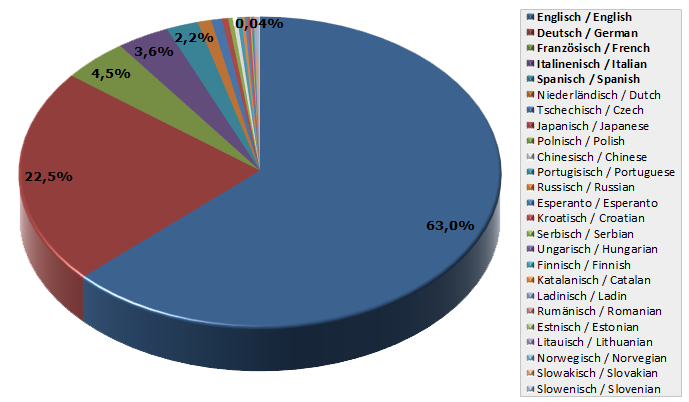 Stand / up-to: 2021-12-31 // 2628 Karten / postcards
Anm.: Die Ausdrücke der Mehrsprachigenkarten wurden einzeln gezählt und aufgeführt, so dass es 2801 Ausdrücke sind. /
Note: The expressions from multi-language cards are counted and listed separately so that in total there are 2801 expressions.
Siehe hier die Statistk für die Hauptsprachen. / See here the stats only for the main languages.