Verteilung nach Hauptsprachen / Breakdown by Main Language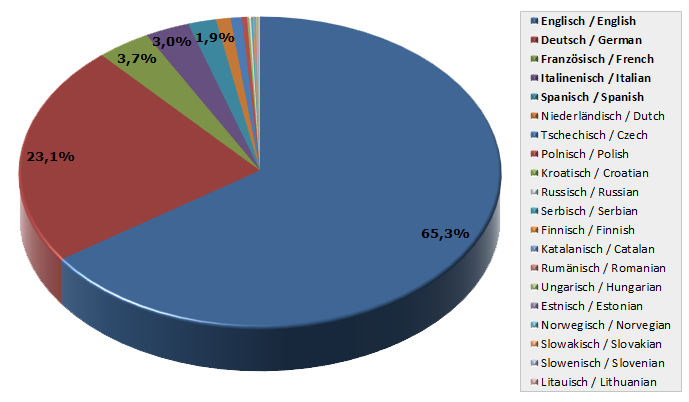 Stand / up-to: 2021-12-31 // 2628 Karten / postcards
Anm.: Die weiteren Sprachen der Ausdrücke bei mehrsprachigen Karten wurden hier nicht dazugezählt, d.h. es wurden nur die Hauptsprachen berücksichtigt. In Europa gibt es 3 Sprachen (eo, ja, lld) und in Australien weitere 2 Sprachen (pt, zh), die es nicht als Hauptsprache auf der Karte gibt. /
Note: The additional languages of the expressions of multi-language cards were not counted separately, this means that only the main languages were considered. In Eurpe there are 3 languages (eo, ja, lld) and in Australia further 2 languages (pt, zh), which are not used as main languages for a card.
Siehe hier die Statistk für alle Sprachen. / See here the stats for the all languages.